Wake up to Pancakes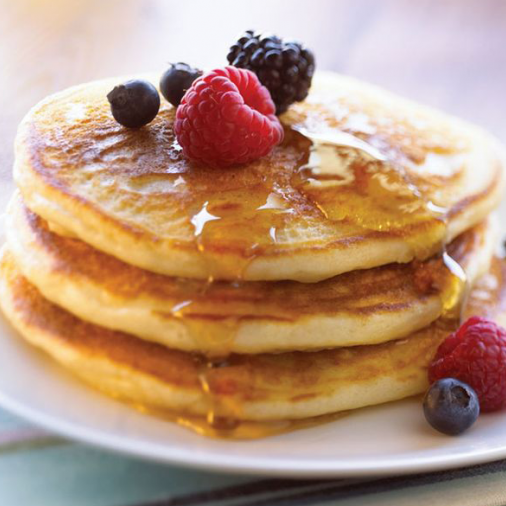 My family, especially my boys, LOVE pancakes. Whenever I ask them – What do you want for breakfast? The answer is always –PANCAKES.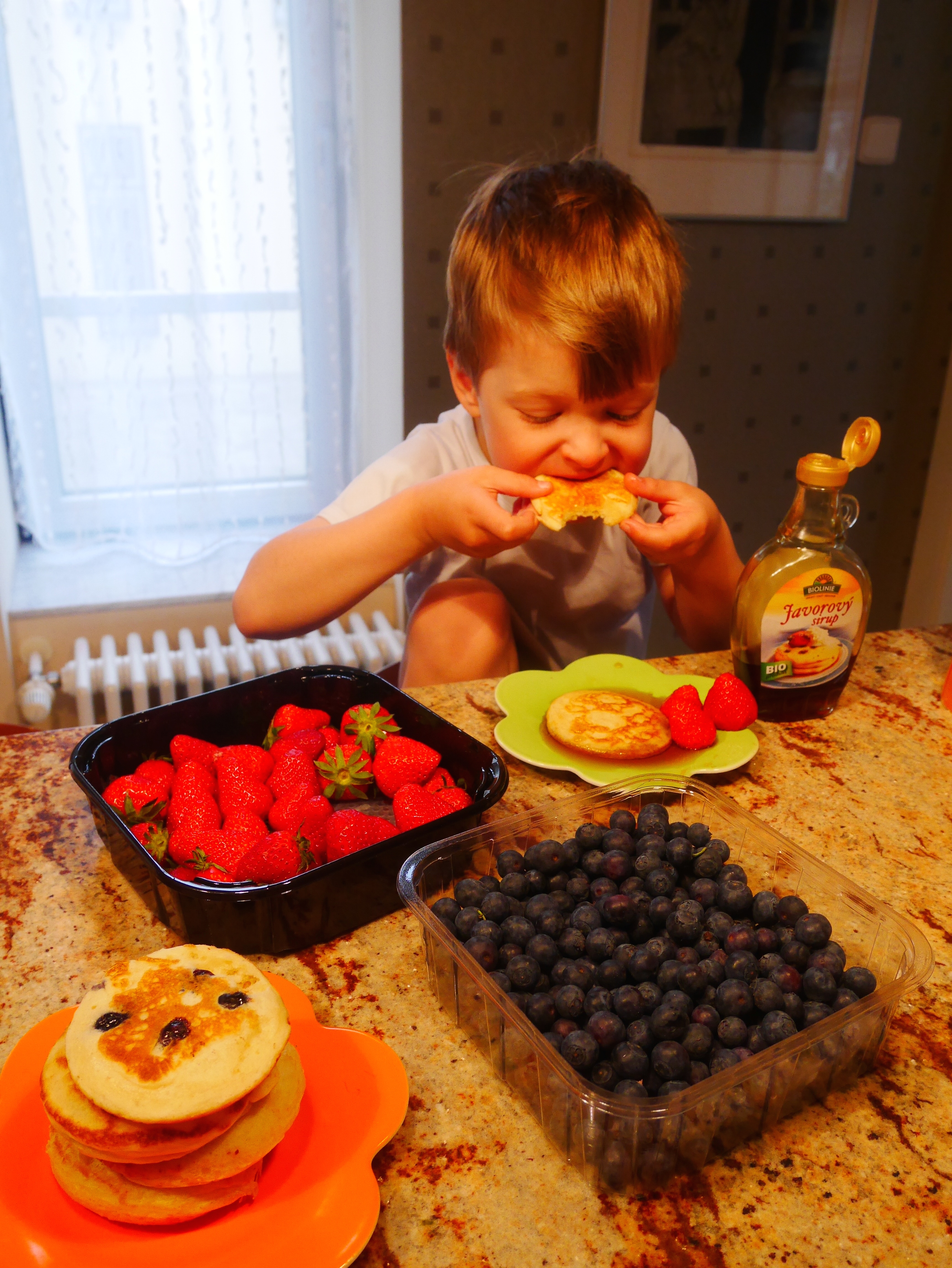 I love making pancakes for them because this makes my boys so happy and they are super easy to make. I usually prepare the dough for 2 days so that they can have the pancakes anytime they like during their next day.Let me share a very simple recipe of pancakes with you.
---
Ingredients: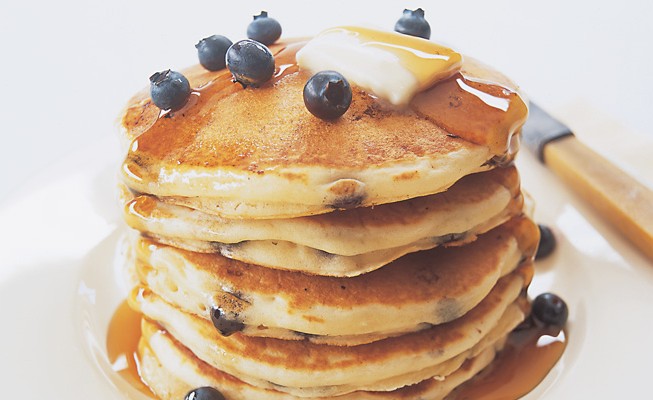 3/4 cup milk
2 tablespoons white vinegar
1 cup all-purpose flour
2 tablespoons white sugar
1 teaspoon baking powder
1/2 teaspoon baking soda
1/2 teaspoon salt
1 egg
2 tablespoons butter, melted
cooking spray
Preparation Time: 10 mins Cooking Time: 10 mins Recipe ready in – 25 mins
Directions:
Combine milk with vinegar in a medium bowl and set aside for 5 minutes to "sour".
Combine flour, sugar, baking powder, baking soda, and salt in a large mixing bowl. Whisk egg and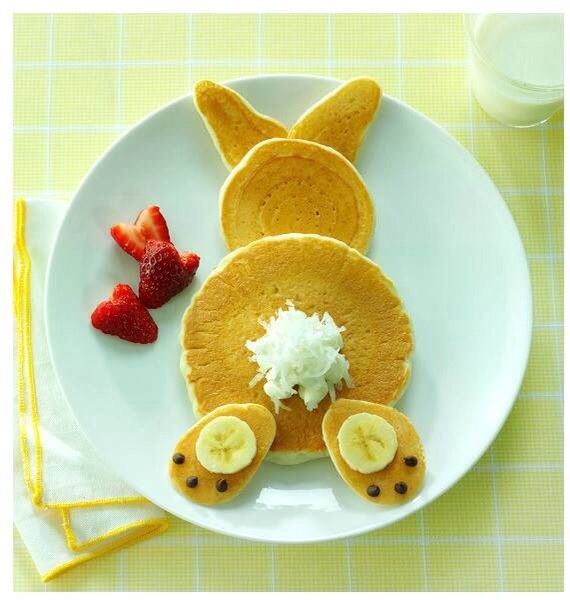 butter into "soured" milk. Pour the flour mixture into the wet ingredients and whisk until lumps are gon

e.

Heat a large skillet over medium heat, and coat with cooking spray. Pour 1/4 cupful of batter onto the skillet, and cook until bubbles appear on the surface. Flip with a spatula, and cook until browned on the other side.
Serve them with any syrup. My boys like to have them with maple syrup and blueberries. You can add blueberry syrup, strawberry syrup or chocolate syrup - whichever works for your family.
I hope you will enjoy these easy and delicious pancakes. HAPPY EASTER!
Marianna