Time for dessert!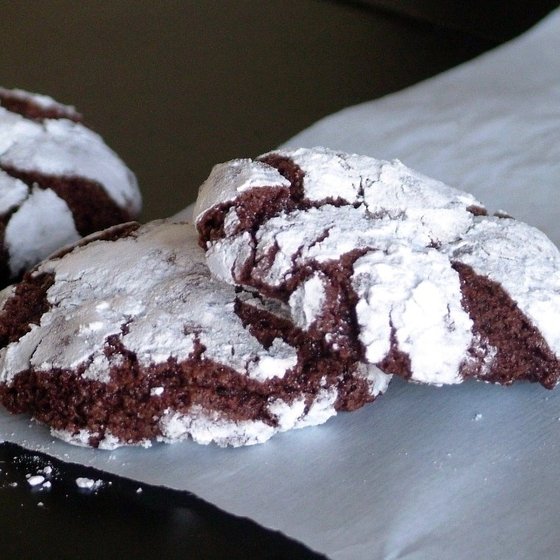 Oh……these! My favorite cookies! I could definitely eat them every day!
You wont believe how SCRUMPTIONS they are until you made them yourself. They are moist, rich and delish. And the vanilla ice cream with it only adds to the fun! YUM!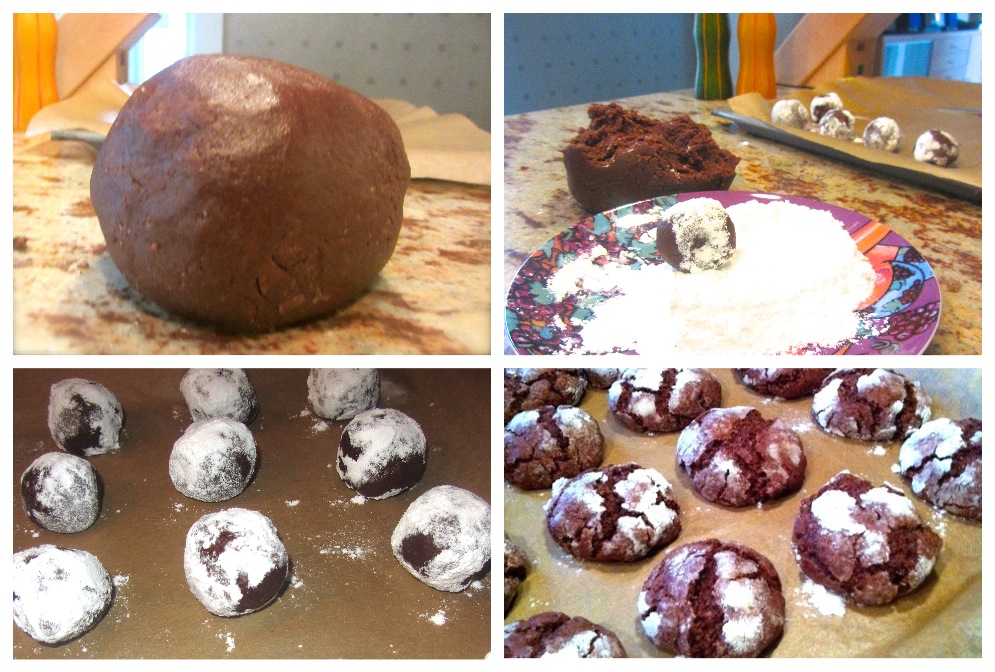 CHOCOLAVA COOKIES
Ingredients:
1 1/3 cups all purpose flour
1cup sugar
1/3 cup packed brown sugar
½ cup cocoa
1tsp. baking powder
¼ tsp. salt
¼ cup butter, softened
2large eggs, lightly beaten
2tsp vanilla
Icing sugar for rolling
Preheat oven to 350 F.
In a large bowl combine the flour, sugar, brown sugar, cocoa, baking powder and salt, breaking up any lumps of brown sugar. Add the butter and pulse or stir with a fork, pastry cutter or whisk until the mixture is well combined and crumbly. Add eggs and vanilla and stir by hand until dough comes together.
The dough will be fairly dry – it will seem at first that there isn't enough moisture, but if you keep stirring or get in there and use your fingers, eventually it will come together. Place a few spoons of icing sugar into shallow dish. Roll dough into 1 -1/2 inch balls and roll the balls in icing sugar to coat.
Place them about 2 inches apart on cookie sheet and bake for 12-14 minutes, until just around the edges but still soft in the middle. Makes about 20 cookies, 111 calories each.
Enjoy your dessert!