Strawberry and Cream Popsicle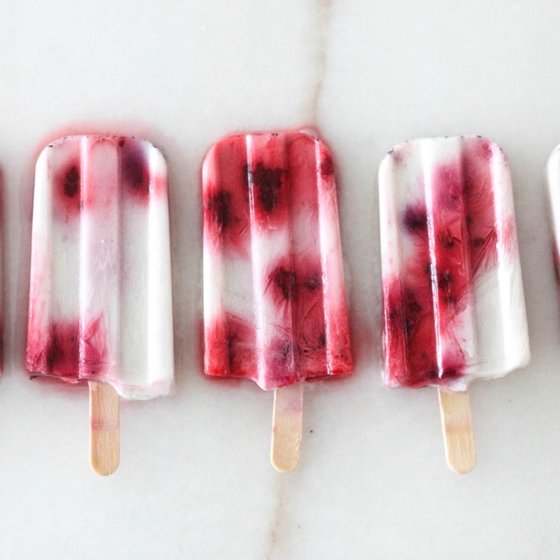 As a mom with 2 growing boys, I am always looking for easy dessert ideas.
Recently I got bored with my regular dessert recipes, so I started brainstorming myself what could be an easy and healthy dessert for my boys. And the immediate answer which popped in my head was –Popsicle.
I had tried fruits popsicles before so I thought to myself- why not change the recipe this time?
Hence, I came up with this dairy free strawberry and cream popsicles. It is healthy and yummy at the same time. My boys love it and I love the smile on their face when they eat it.
For all the Popsicle lovers, here is the recipe:
Ingredients

Organic strawberries -3 cups
Full fat coconut milk -1 can
Vanilla extract - 1/2 tablespoon
Raw honey - 3 tablespoons
Directions
Puree strawberries in a blender or food processor.
Add 1 tablespoon of honey and blend until combined. Set aside.
In a separate bowl, mix coconut milk, vanilla extract and 2 tablespoons of raw honey together. Mix until combined thoroughly.
Pour 1-2 tablespoons of strawberry puree into each Popsicle mold. Pour 1-2 tablespoons of coconut mix into each mold. Continue to switch between the berry puree and the coconut mixture until Popsicle molds are filled. Place molds in freezer.
Allow popsicles to freeze completely before serving, about 5-8 hours.
Once your popsicles are ready to serve, run the bottom of the Popsicle molds under warm water to help release them from the molds.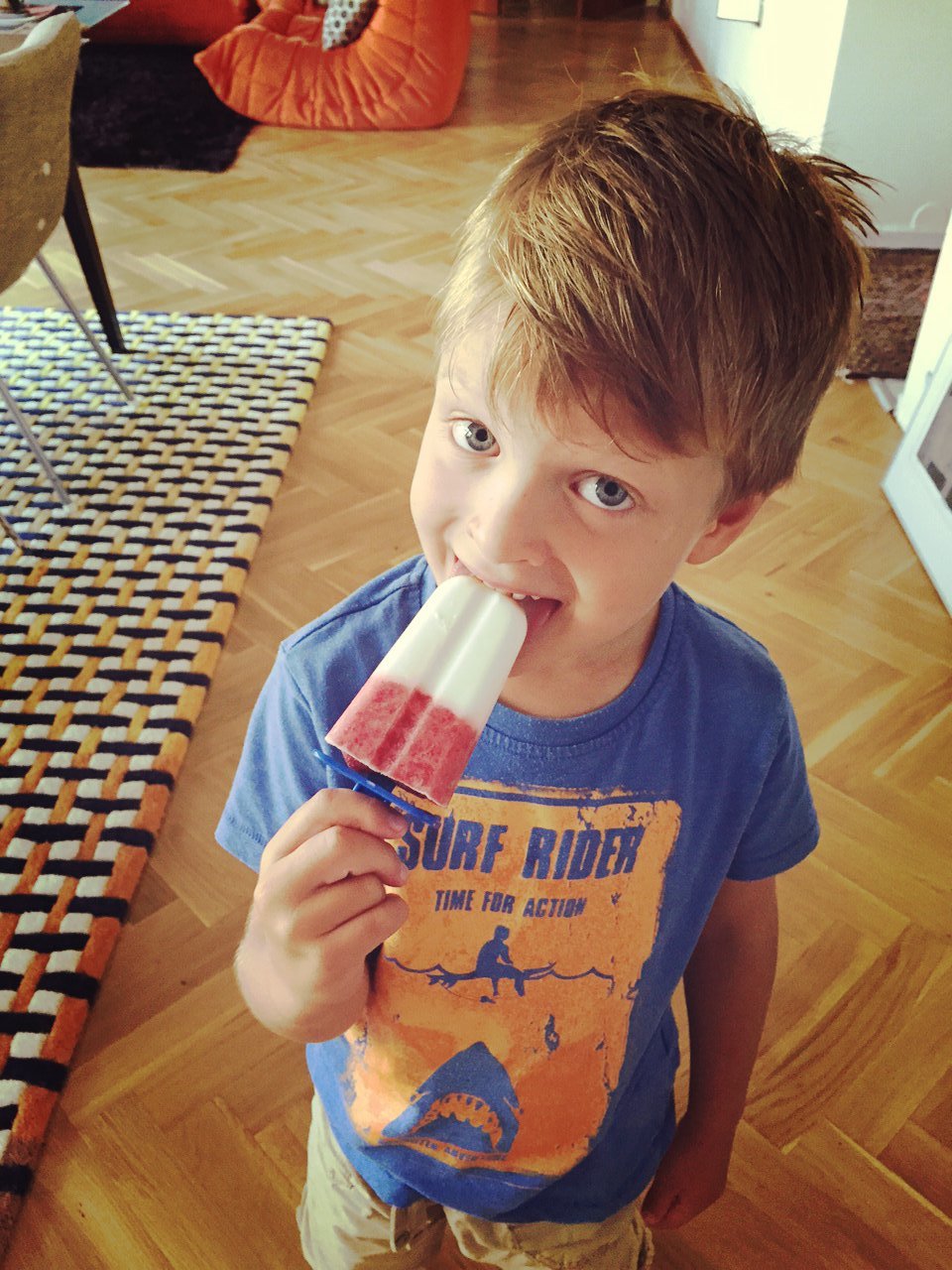 This recipe will make 12 large Popsicle molds.
Serve and enjoy!
Marianna