Recipe Ceviche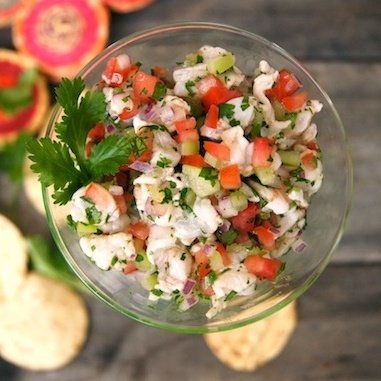 As a mom of two cute little boys, I love easy and quick recipes because time is not always on my side.
I want to learn my boys that all the food is amazing, but with Ceviche I tried a lot of different approaches. Raw seafood is delicious, so I kept searching for a great way to let my boys eat this great dish. While I was wondering how, I came across this mouth-watering dish: Salmon and Shrimp Ceviche.
---
Ingredients: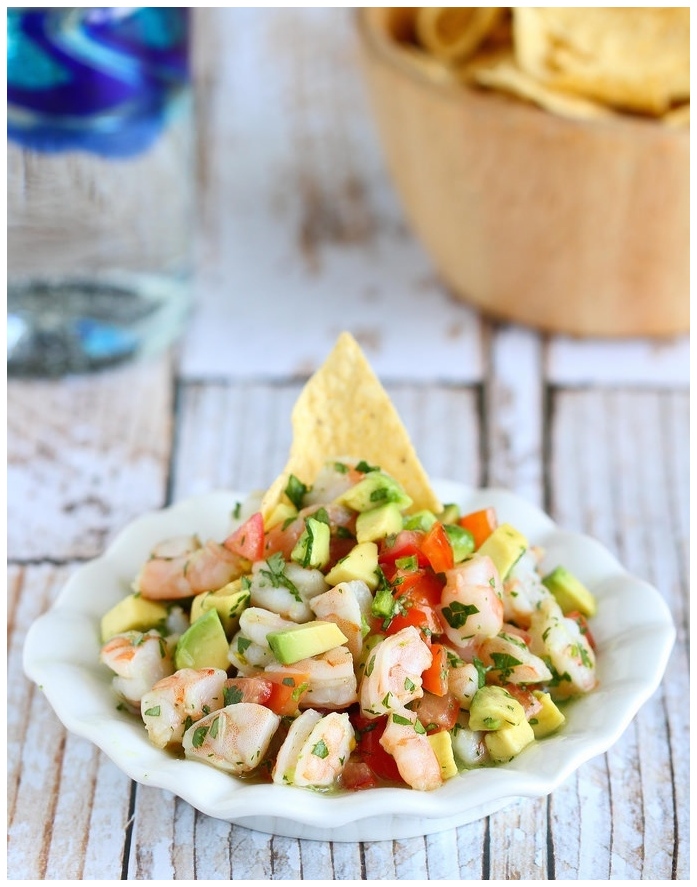 (Yields: Makes 4 servings)
3/4 pound salmon fillet, diced small
3/4 pound small shrimp, uncooked, peeled, deveined, head and tail removed
½ cup cilantro, chopped
2 serrano chilies, halved, cored and sliced thinly.
1 tomato, peeled, seeded, and diced small
1 avocado, peeled, seeded, and diced small
1 red onion, peeled and diced small
¼ cup lime juice
¼ cup lemon juice
¼ cup orange juice
1 teaspoon salt
½ teaspoon pepper
¼ cup olive oil
Directions:
Ceviche is a famous South American seafood appetizer in which the acid of citrus juice actually cooks the fish. This recipe is unique in that it calls for salmon along with the more traditional shrimp and has a supporting cast of ingredients that are bursting with bold, refreshing flavors.1. Add all the ingredients into a mixing bowl, and stir very gently with a spatula, until the ingredients are well incorporated. Drizzle the olive oil over the mixture.
Cover and refrigerate 1 to 2 hours, until the acid has cooked the shrimp and salmon. The shrimp and salmon should be opaque.
To serve, cut an avocado in half and remove the seed. Spoon ceviche into the whole where the pit was, and serve with pita bread. Alternatively, you can serve the ceviche in small martini glasses, garnish with chives and serve pita bread on the side.
Note: it's important to keep the raw seafood chilled until ready to combine with other ingredients.
Let me know if you liked this Ceviche as much as I did!
Marianna