Healthy travel snack ideas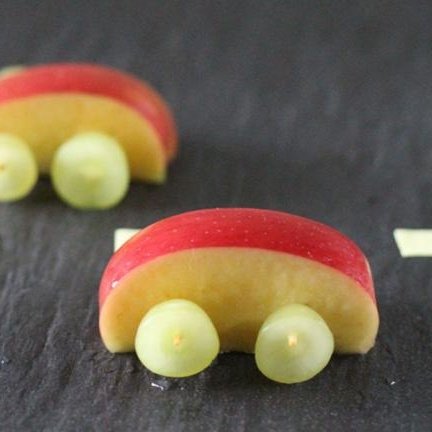 Summer is the perfect time to hit the highway with family.
But a long road trip with family is full of sudden snack attacks and hunger-fueled tantrums by kids. While grabbing a bag of M&M or handing them a can of energy drink feels like a convenient option, they fill the little tummies with empty calories of no good. So plan carefully and stuff your travel bag with make-ahead healthy snacks which will nourish your kids even 'on-the-go' and make their taste buds happy, all at once. Here are few 'good-for-kid' snacks to keep their hunger pangs at bay while travelling:
---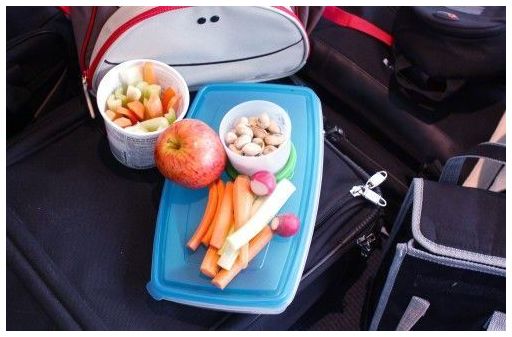 Nuts: Pack different nuts like peanuts, walnut, pistachios or pecans in airtight containers and load your kids with proteins, healthy fats and fibers. But don't hand more than 20 nuts a day to prevent the calories from soaring high.
Fruits: Ditch the candy and make their sweet teeth happy with the natural sweetness of fruits. Opt for snack-friendly grapes or berries or chop larger fruits into smaller chunks to make them more finger-friendly. But make sure to pack them in lidded insulated coolers to store their chilling freshness. You may also process them into fruit leathers to make a healthy snack appear like a treat to kids.
Veggies: Just like fruits, pre-prepped raw veggies are perfect travel snacks which maintain a high health quotient in kids even when travelling. Not a fan of raw food? Toast leafy greens or sweet potatoes into crunchy chips and enjoy with dips like applesauce, peanut butter or hummus. Trust me; they will forget all about the processed, salty chips!
Trail mix: Its one of the sweet treats kids never grow tired of! But don't make the mistake of packing in the sugar-laden pre-packed trail mix. Rather toss up nuts, seeds, cereals and dried fruits into home-made trail mix and pack them into air-tight containers for occasional snacking. Give it some decadence by tossing in few chocolate chips.
Granola bars: Another fun way to make your kids eat cereals and seeds, granola bars are ideal for on-the-go snacking. Though you may opt for the packaged ones, making them in the kitchen has its own perks. This gives you a chance to include the healthiest ingredients and bake them in frothy beaten egg white mixture to form a tight cluster. Once ready, break the bar into 'easy-to-pick-up' clumps and pack them in airtight storage containers for the road trip ahead.
Yogurt: Available in spill-free cups or tubes, yogurt makes a yummy base for fresh fruits, cereals, trail mix or even crushed granola bars. While relaxing tartness of the yogurt cools off your kids, its probiotics drive away the germs responsible for infections like traveler's diarrhea.
Baked goodies: Nothing makes a kid happier than munching on brownies and cupcakes on a moving car while they feel the fresh air brushing against the face. But make sure that they include healthy ingredients like coconut or rye flour, honey, raw nuts, dried fruits or even shredded veggies.
Sandwiches and wraps: A sandwich or mini pita-wraps with lean meat, raw veggies and hummus are one of those rare treats which are healthy and tempting to kids at the same time.
In spite of healthy snacking throughout the trips, I don't mind stopping by a fast food joint to spoil my kids with burgers and French fries. After all, they also deserve a token of appreciation for being obedient, healthy food eaters.
m.