Get your kids to try ethnic foods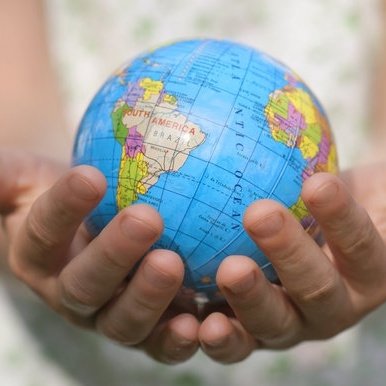 Feeding kids has been a matter of stress for every Mom since their earliest age.
Choosing the right diet becomes more difficult as the kids move from milk to their first solid foods and the quest continues till adolescence. A perfect food repertoire should have a balance of nutrients and must comprise of elements to which your kid is not allergic too. However, such healthy arrays of food are often greeted with groans from the picky eaters who prefer to chomp on sugary pretzels or fish sticks instead.
But don't succumb to their demands and limit their food options to unhealthy packaged goodies. Rather, place the world on your child's palate and see the difference it makes in his food habits and overall personality. Allure your kids with ethnic cuisines A closer look to ethnic cuisines will surprise you with its variety of delicious foods which can make the pickiest of eaters happy. It is bound to intrigue your children with its exotic colors, aroma and flavors and make them reach out for it in no time. That is why the kid's prefer Chinese noodles over raw veggies and sweet or savory French crepes over boring cereals. So give a healthy twist to their favorite ethnic dish with nutrient-rich ingredients and bring a smile on your kid's face.
Let them discover the unknown
Encouraging your kid to try out ethnic cuisines is a wonderful way to help him travel the world and get acquainted with different cultures right from the comfort of home. Their absorbent minds open up to different communities, food habits and eating patterns that inspired the dish, thus making them culturally perceptive. So, every time you serve your child with a new cuisine, speak to them about its origin and cultural background or any special, ethnic ingredient which goes into the dish to help them know their food better.
Help them take their first step towards an unbiased life
Introducing different cultures of the world through food makes kids more humane towards any socio-cultural diversity around them. This builds up the confidence in them to accept new things in life with an open mind in future. But making them accept a new food options can be complex at times. The trick is to introduce a new food with something familiar. So swap the traditional hamburger with healthier Vietnamese Banh mi and serve it with their favorite French fries to make it more acceptable to kids.
Are ethnic cuisines healthy enough for kids?
Yes, they are. In contrary to urban food culture which mainly relies on unhealthy processed food ethnic cuisines in their purest form include natural ingredients like fruits, vegetables and whole food in their dishes. Take Greek cuisine for instance. It uses lots of fresh fruits, leafy veggies, high-fiber grains and lentils in their dishes which in turn helps build up a strong immune power in kids. Or try Japanese food which involves cooking food in the healthiest way possible. But make sure to identify any potential allergens in unfamiliar, ethnic food ingredients before presenting them to kids.
So let food be the teacher and help your kids connect to the world through ethnic cuisines.
Marianna :)