Breakfast: The most important meal of the day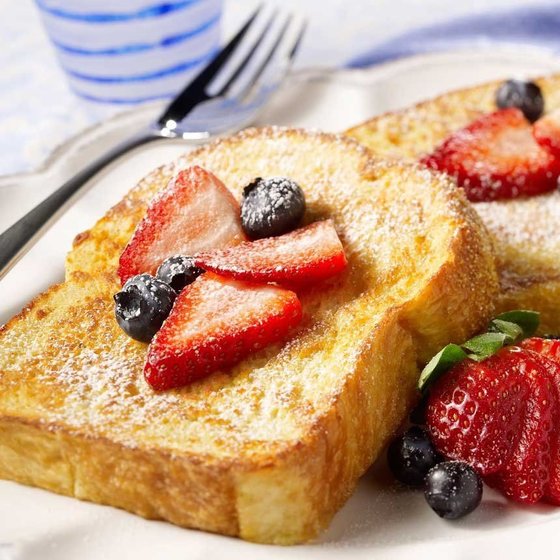 Its 8 A.M and I am late for my early morning meeting, but I am also concerned about getting my two boys ready for school and making sure their first meal of the day - BREAKFAST - is healthy one.
I would like to share with you some of the breakfast EASY recipes that are my boy's favorite.
---
FRENCH TOAST (with banana, apple, pineapple…) – even when you are late in the morning, you can still make this for breakfast. It's really fast!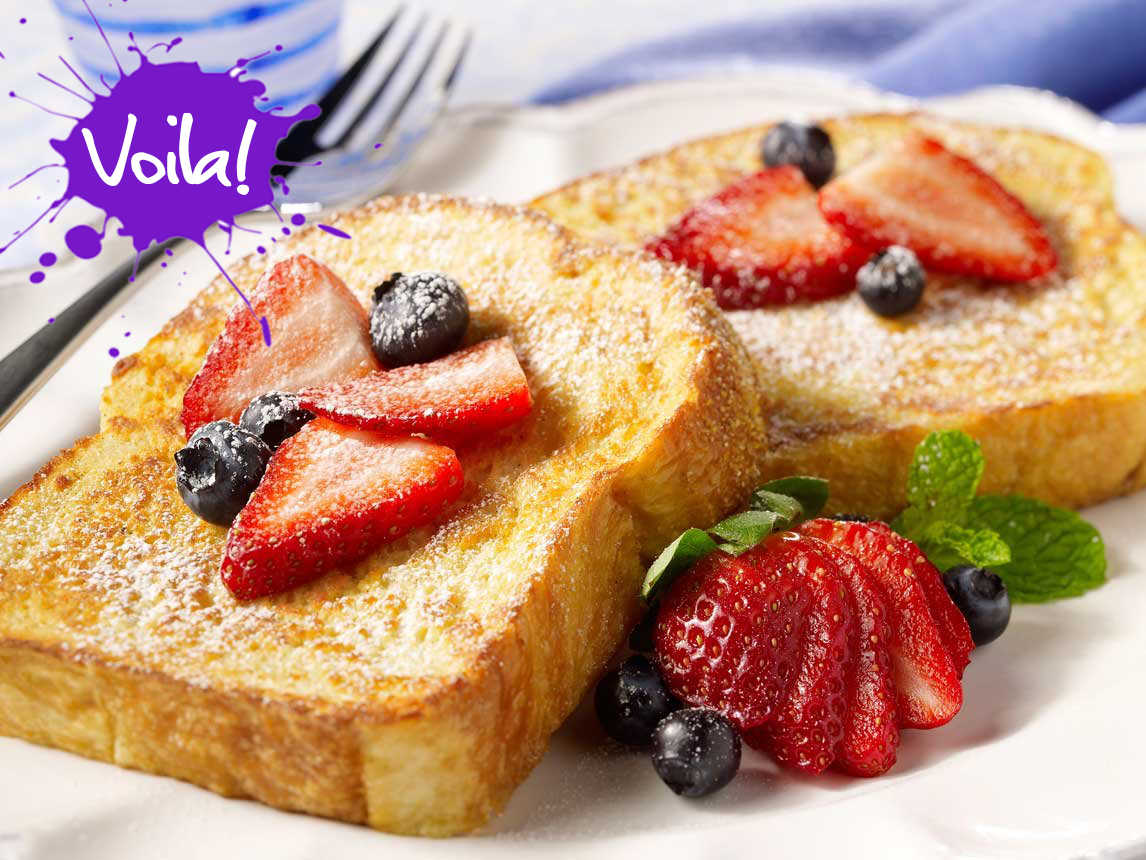 Ingredients for 4 toasts:
4 large eggs
2 tablespoons banana, sweet potatoes, carrot or pineapple squash puree
¼ cinnamon
Pure maple syrup or honey, confectioners sugar
Flaxseed meal (optional)
Directions:
In a shallow bowl whisk the eggs, banana puree and cinnamon. Add the bread slices and turn them onto the mixture to soak for 30 seconds.
Coat a nonstick griddle with cooking spray and set it over medium – high heat and add the soaked bread slices and cook until golden brown on the outside, 2 to 3 minutes per side. Serve with warm syrup, confectioners sugar and fruit.
Serve with cup of milk.
---
GRILLED CHEESE SANDWICHES
This is a favorite at our house. I make it on the weekends and I don't know who likes these more, kids or grown – ups.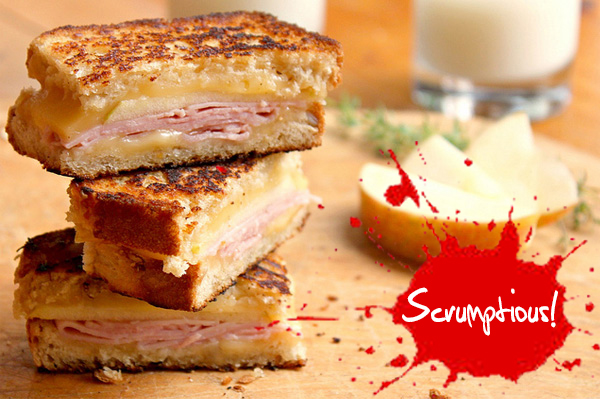 Ingredients for one sandwich:
1/2 cup of shredded sharp cheddar cheese
1/4 cup steamed broccoli chopped small
1/4 cup shredded deli ham or about 2 slices
2 slices of sandwich bread
1-2 tbs of batter or margarine
Directions:
Heat a large skillet on medium heat.
In a small bowl mix cheese, broccoli and ham.
Butter one side of each piece of bread. Spread cheesy mixture on to one slice of bead top with a 2nd slice. And fry both sides until golden.
Saying "No", Artfully
Saying "NO" teaches children that the world is full of necessary limits, and builds a trusting relationship between you and your child. When my kids complain to me that other kids get to eat what I consider "junk" I try to answer honestly yet firmly and sympathetically.
Marianna