Banana coconut muffins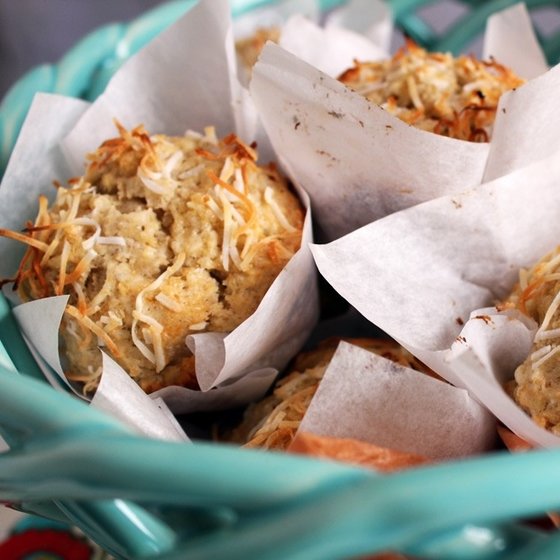 It's been a long and busy week. I am SO happy it's FRIDAY!
This weekend I am going to do some relaxing, skiing, movie watching, snuggling, and muffin making! Our boys ate all of the Whole Wheat Banana Coconut Muffins I had in the freezer this week so it is time to restock. They love these muffins! I do too, but I rarely get one because they hog them all:) I am going to have to hide a few for me this time:)
They are healthy, easy to make and freeze beautifully.
yield: 14 muffins Prep Time: 10 minutes Cook Time: 22 minutes Total Time: 32 minutes
---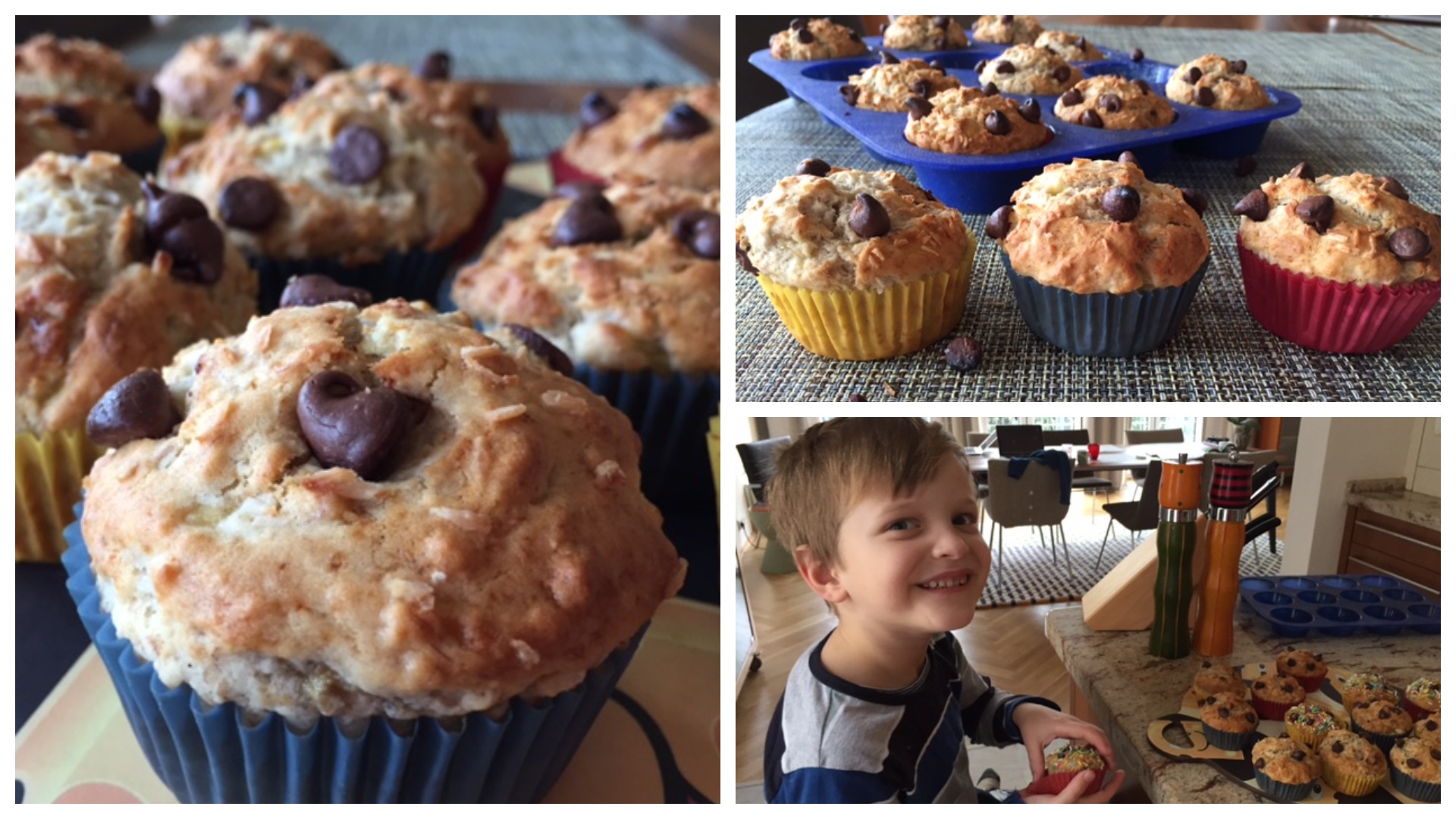 Ingredients:
2 cups white whole-wheat flour
1 teaspoon baking powder
1 teaspoon baking soda
1/2 teaspoon salt
4 large ripe bananas (about 1 3/4 cup mashed)
1/2 cup coconut sugar (or brown sugar)
1/4 cup coconut oil, melted and cooled
1/2 cup plus 2 tablespoons lite coconut milk
1 teaspoons pure vanilla extract
1/4 teaspoon coconut extract
1 cup flaked coconut, divided
Extra coconut sugar for sprinkling on muffins, optional
Directions:
1. Preheat the oven to 350 degrees F. Line a muffin pan with paper liners and set aside.
2. In a medium bowl, whisk together flour, baking powder, baking soda, and salt. Set aside.
3. Peel the bananas and mash with a fork. Place the mashed bananas in a large bowl. Add the coconut sugar, coconut oil, coconut milk, vanilla extract, and coconut extract. Stir until well combined. Slowly stir in the dry ingredients. Mix until just combined. Fold in 3/4 cup of the coconut.
4. Fill muffin liners three-quarters full. Sprinkle with coconut sugar, if desired. Sprinkle muffin tops with remaining 1/4 cup of coconut. Bake until toothpick inserted into center comes out clean, about 22 minutes. Transfer to wire rack to cool. Store, covered, at room temperature.
Note-Muffins will keep in an airtight container on the counter for up to 2 days. These muffins freeze well. Cool completely and store in a freezer bag or freezer container. Defrost on counter or reheat one muffin in the microwave for about 30 seconds. Will keep in the freezer for up to 1 month.