Baked Brie with Apples and Salted Caramel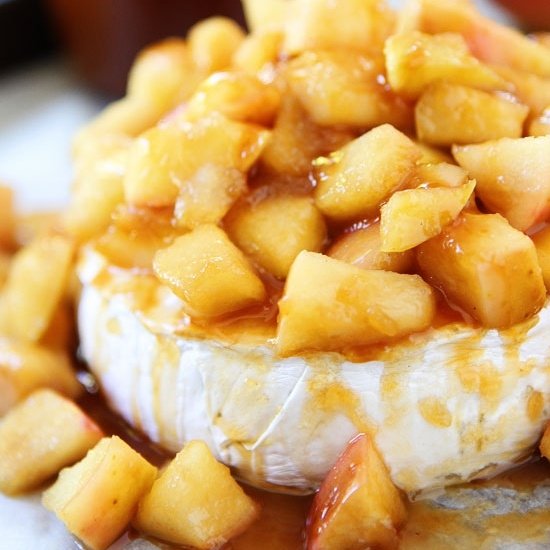 Is it already almost end of the year?? Hard to believe but it's true.
End of year brings along holiday time. With holiday time, comes good food time. Like all the years, this holiday season we are hosting a few family get-togethers. This year I am all about KISS- Keep It Simple & Sweet. For me, the best combination while preparing a dish is that it is simply cooked but still delicious.
Let me share a super simple holiday appetizer- Baked Brie with Apples and Salted Caramel. Even the sound of this appetizer is yummy!
---
Here is the recipe:
Baked Brie with Apples and Salted Caramel: A perfect appetizer for a great party.
Yield: Serves 8-10 Prep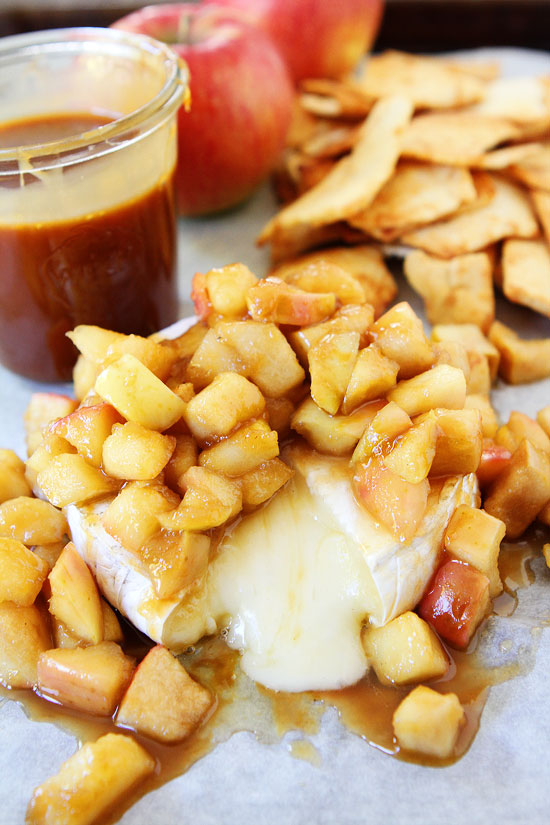 Time: 5 minutes
Cook Time: 15 minutes
Total Time: 20 minutes
Ingredients:
8-inch wheel of brie
1 tablespoon butter
1 large apple, chopped
2 tablespoons brown sugar
3 tablespoons salted caramel sauce
Directions:
1. Preheat the oven to 350 degrees F. Place the wheel of brie on a large baking sheet which is lined with parchment paper. Bake for 10-12 minutes.
2. While the brie is baking, melt the butter in a small saucepan. Add the chopped apples and brown sugar. Cook until apples are soft, about 5 minutes.
3. Remove the brie from the oven and carefully move to a serving platter. Spoon the sautéed apples over the brie. Drizzle with salted caramel sauce.
Enjoy!
Marianna