9 ways to serve tomatoes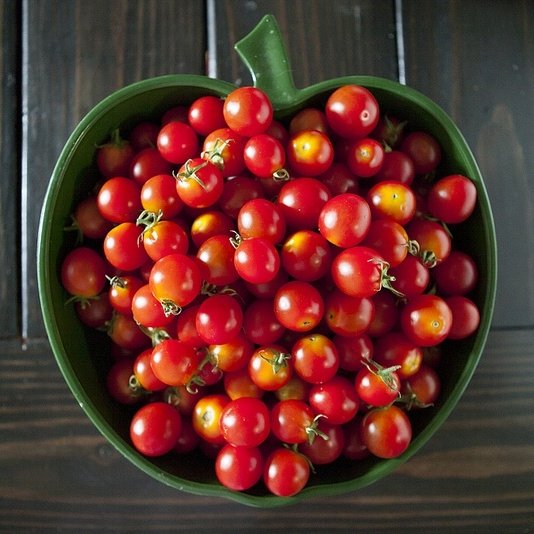 During summers, it is best recommended that one eats simple food.
This can easily be achieved, owing to the fresh produces during this time of the year. Be it a simple home cooked dinner or a small party with home cooked food, preparing simply yet delicious food has never been difficult! One of the best ingredients to add nutrition and color to any preparation are cherry tomatoes. They are abundantly produced during summers and this fresh produce is simple yet delicious, adding a color that makes the dish looks tempting. On roasting cherry tomatoes, it tastes sweet and can be caramelized tomato candy which is used at later stages to spice up simple dishes all-round the year.
To quote an example, it was just the previous weekend when I had a few friends over at my place for dinner. I was wondering about what to serve as an appetizer and stumbled upon the idea to quickly roast tomato pieces on top of lightly toasted baguette, after dipping the baguettes in Boursin Cheese. It was an instant hit and when served, was loved and appreciated by my friends. It will surely be one of my favorite appetizer servings throughout the year.
Cherry tomatoes taste delicious and I have used this vegetable in various other preparations too. I am sharing below a list of preparations where this vegetable managed to impress my taste buds.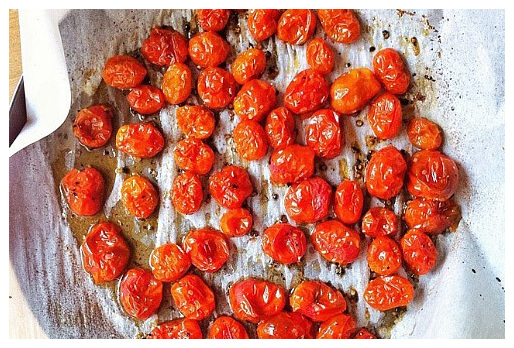 1. Cut fresh mozzarella cheese into thick slices of 1/8th inch and spread it in layers over a platter. Roasted tomatoes, on cooling, are to be placed on top of this. Bake this with sufficient amounts of oil and garnish with salt, pepper and fresh basil.
2. Season with warm pasta topped with fresh herbs to serve as an excellent, healthy and tasty dinner.
3. Scrambled eggs or mini quiche can be made to taste better by adding cherry tomatoes. Serves as a good idea for a quick breakfast or a light lunch, even as a meal for kids.
4. Crackers can be smeared with goat cheese and a single roasted tomato can be added on top of it to add a health dimension.
5. Hamburgers can be stuffed with a slice of cherry tomatoes instead of traditional tomato.
6. Good topping for pizzas. Pizza dough can be sprinkled with olive oil, fresh mozzarella cheese and then topped with cherry tomatoes. Add a pinch of fresh basil garnishing just before serving.
7. Can be used as an ingredient in antipasto platter and can be served along with a combination of olives, pickles, meat and cheese.
8. Grilled chicken or fish can be seasoned with capers, artichoke hearts and balsamic vinegar.
9. Vegetable sandwiches can be filled with tomato slices making them healthier than before!
Hope you use cherry tomato in the above preparations and stay simple and healthy!
www.savvymom.ca