Small space big ideas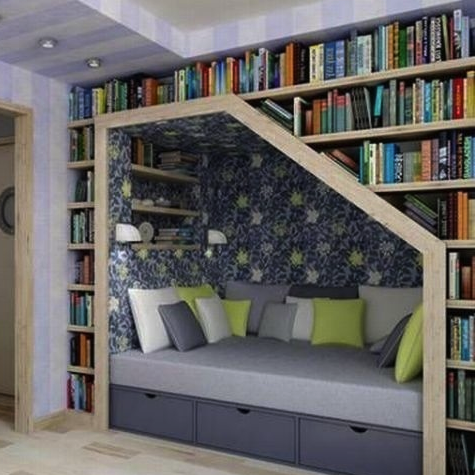 Growing up in a small house with my family, I learnt to make the best use of space almost instinctively.
With a sibling to share my room with, it was up to me to figure out a way to build a 'me' area in the limited space – sparking off the imagination that has stood me in good stead over the years. As I realized early on, all it takes is a great idea to transform even a miniscule looking space into a gorgeous, not-so-small one. I agree that it takes creative thinking and t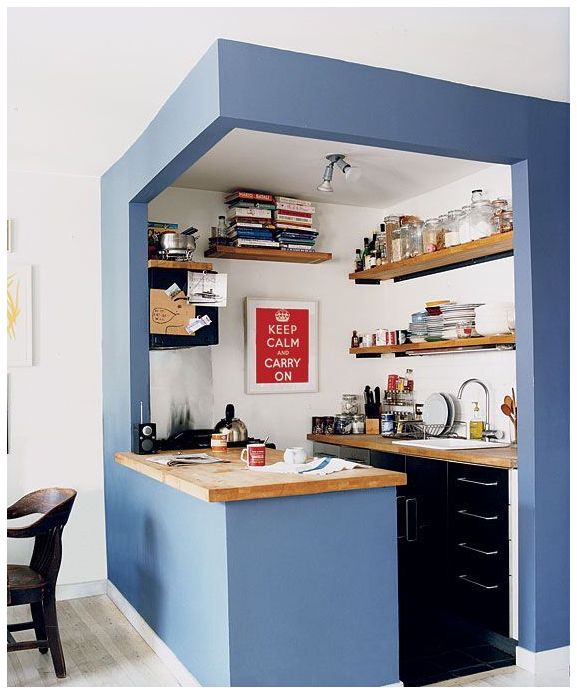 hrowing conventional ideas out of the window, but if you are stuck with a cramped space for the time being, there is nothing to despair.
Here, I shall explain how simple ideas can completely alter the look and feel of a room – making them more useful, spacious and attractive.
---
1) For instance, the open kitchen for which you have a limited fixed space can be easily made to accommodate your needs. Built in a U-shape, this modern design uses as much space as it can for storage – both under the shelves and on the two walls available to it. With enough crockery space beneath the shelves and four wall mounted boards for jars and everything else needed in the kitchen – this idea ensures you will never be short of space to keep all kitchen items in their place. This compact design, with the cooking gas at the extreme end, also has plenty of space on both the shelves which comes in handy while preparing for big family dinners. This well-lit kitchen has a place for everything – an indispensable condition while planning for a small area.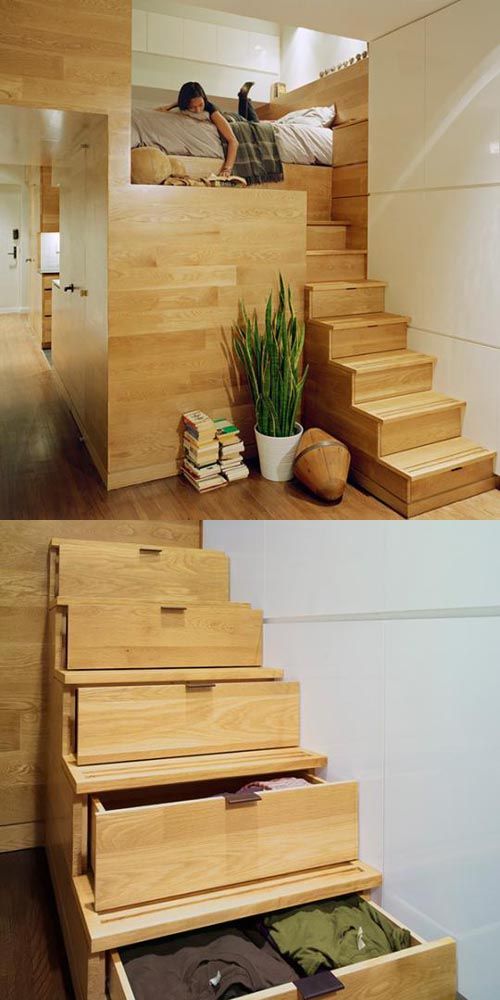 2) With designers adapting themselves to the idea of doing up not-so-large spaces, it is not difficult to find inspirational ideas even in the most traditional of all settings – the bedroom. It might not always be possible to have a large master bedroom with French windows opening right into the huge garden. But a creative, well planned space might make you forget all about it and embrace the new way. Built in a small, cozy and secluded nook of the room, this modern-day bedroom is reached via a short flight of stairs that also double up as a storage area. Each of the steps has enough space to hold almost all your stuff. This design can in fact be a life saver if you have a growing child in the family wanting a space of his/her own when you do not have a room to spare.
3) Another inspirational idea is that of turning a closet space into a study area – shifting the clothes to a neat chest of drawers that looks both classy and is spacious. The closet, which neatly closes to create illusion of a large space, houses a desk with multiple drawers and shelves above. Done up in light colors to make it appear even larger, this is one of the most creative uses of a closet you will ever see.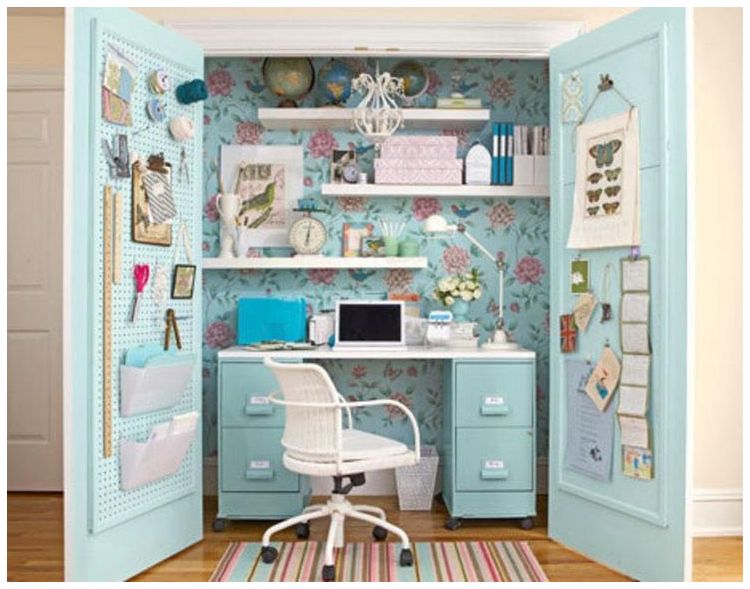 So what are you waiting for? Stop complaining about the shortage of space and get creative around the house, with a little help from us!
Marianna