Recycled Garden Art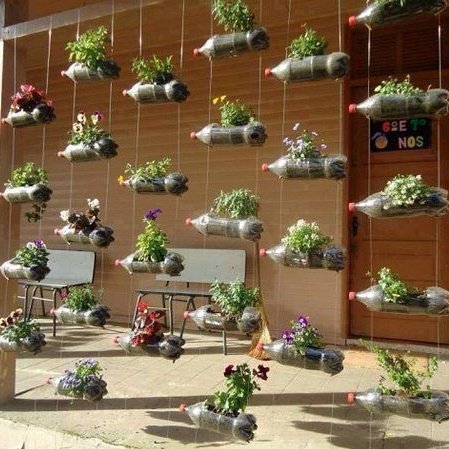 Taking care of the planet and ecosystem begins in our own yard.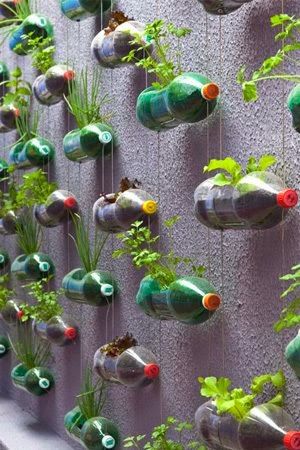 Whether you use and keep your space maintained for landscaping, horticulture, or an organic garden, a recycled garden can help you make your garden more interesting. Recycled gardening is simply reusing items that would normally be discarded after use and repurposing them to grow plants, herbs, or even to feed the birds with. We all know that Earth is full of plastic and other items that don't easily or quickly disintegrate, so what better way to make better use of them, but then to produce more vegetation?
One simple, easy, and aesthetically pleasing ways to start a recycled garden is to use plastic soda bottles as planters, like shown here. With the cap on, simply cut a small hole from the side of the bottle, one large enough to place planting soil in, and poke a few drainage holes in the bottom of the bottle. Add in the soil, sprinkle a couple of seeds, and top it off with some more, loosely packed soil.
You can display them on pegs, a shelf, or hang them with rope, string, or wire. In just a few weeks, you will have a new, beautiful section of fresh plants, flowers, or herbs. Enjoy!