Create Cool Designs with Chevron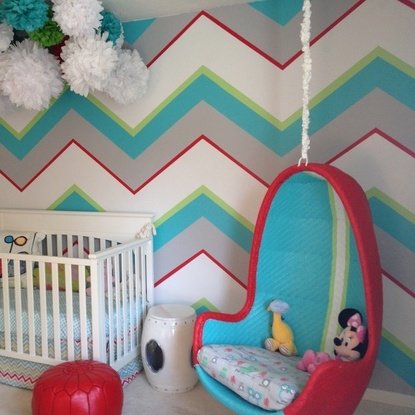 If you love striking but simple designs then you're love chevron designs.
In case you are not sure, chevron is made up of an inverted " V" design and come in any number of colors or combination of patterns.
Whether your favourite color is pink, blue, green or yellow you can use it to create a funky looking chevron design for a kids' bedroom; chevron looks great and it is enough to create yourself should you want to make up your own special design.
Using the chevron design offers plenty of choice as big, bold colors can be used, or calmer, gentler colours can be chosen. By decorating a room with chevron, you can also let your imagination run wide by using the inverted "V" design in any order or variety – so let your chevron fever run wild, and be as wacky or as laid back as you choose.
If you choose to go bold, then you might choose a red, black or dark blue color as the basis for a chevron design or if you want something that looks gentler, then perhaps try a light pink, green or yellow; pastel colors look great.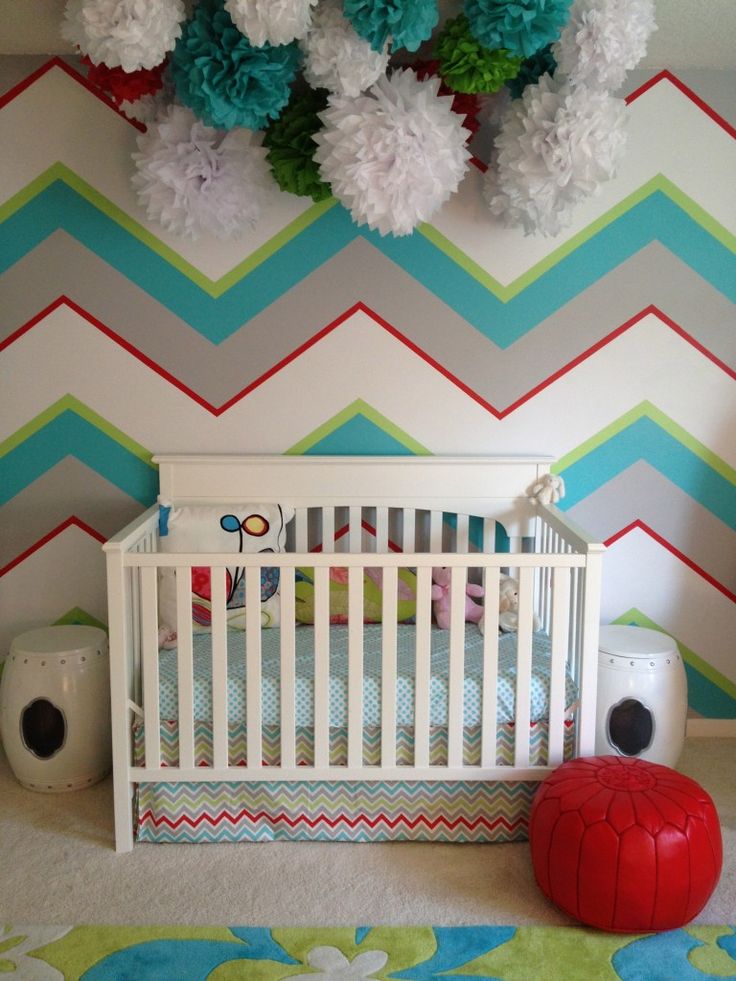 Versatility
Another benefit of chevron is that it is versatile and can be combined with other designs to create a truly individual look for a kids' bedroom. Chevron can be combined with other patterns, but don't go too crazy, or you'll end up with something that looks just a little bit muddled.
Don't be scared to be really different and add other designs to your chevron. For instance, you might like to add some of your favourite shapes or some floral designs. With chevron, you are only limited by your imagination.
Decorating a kids' room with chevron also means the room will also look fashionable and trendy, as chevron is a design that dates back years and years, and will also look stylish and cool.