Horse Themed Birthday Party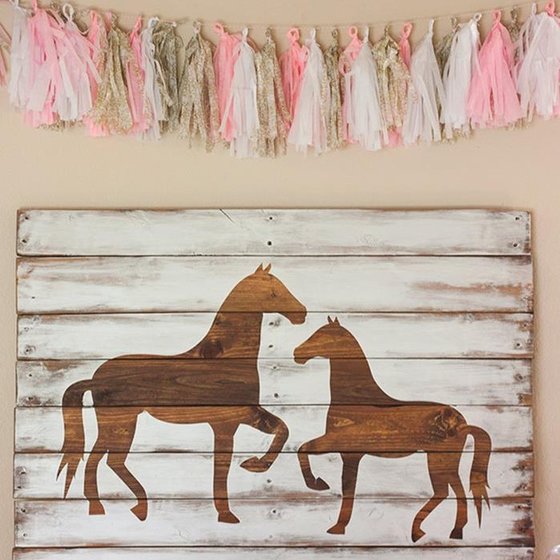 Here are some of the pictures that gave me some great ideas.
Hope it gives you inspiration for your horse themed birthday party, as well. I really liked the way the table was laid out for this theme. Since the cake is pink, I decided that another design might suit me best for a boy's party. What I really liked was the silhouette on the wood behind the table. I like the rustic look, especially for parties.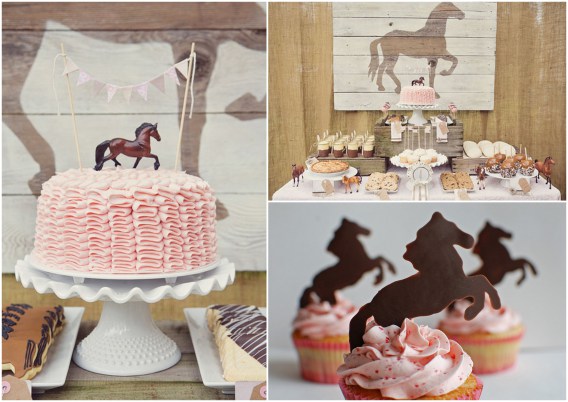 Rustic Candy Apples and Treats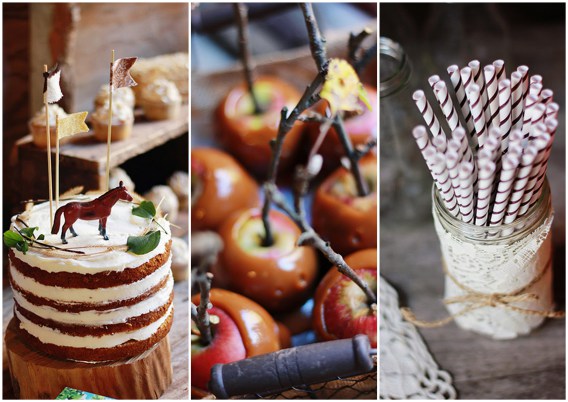 These ideas were some of my favorite. I love how the candy apples have twigs sticking out. It added so much to that traditional snack. The horse pen cake was pretty ingenuitive also. Not icing the cake as usual gives it added color without as much work.
Red Boot Cake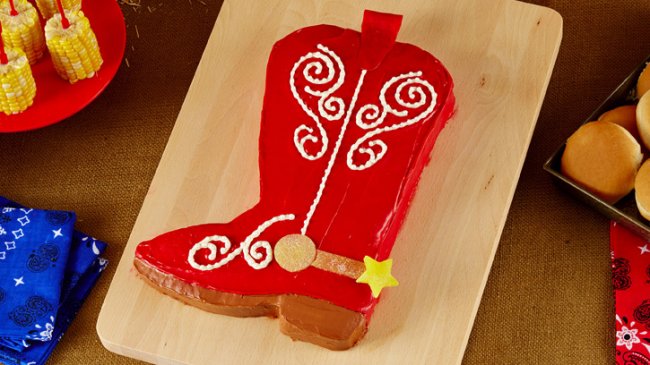 This red boot cake is so cute. I love the colors and design on the side. It is a perfect look for a boy's birthday party, but is gender neutral enough if you are having a co-ed party. I know that sometimes little girls don't enjoy boy's party themes for that reason.
Horse Pen Cake and Barn Toys
This cake look simple enough to make. A plain frosted cake with a bit of trim at the top and bottom is perfect as a horse pen. Using horse toys is a great idea for a kid's party. You can either give the toys away at the end of the party, or make them part of your birthday boy's gifts.
Horse Themed Games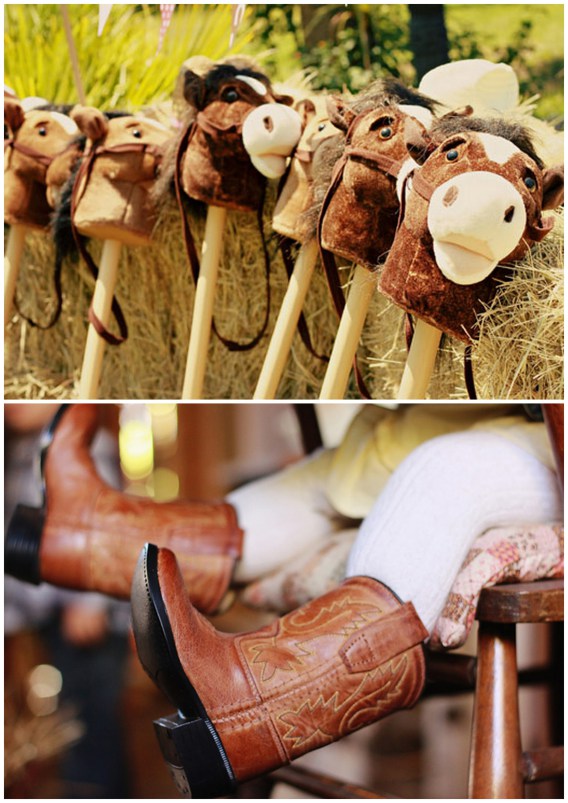 No party is complete without some fun activities. Of course you can play pin the tail on the donkey and it will go along with the theme. You can also give all of the children that come to the party a stick horse to play with. This is especially perfect for an outside party.
On the invitations, you can tell parents that the party is horse themed and ask that children wear their favorite western wear. This is sure to be a fun time for all.
m.